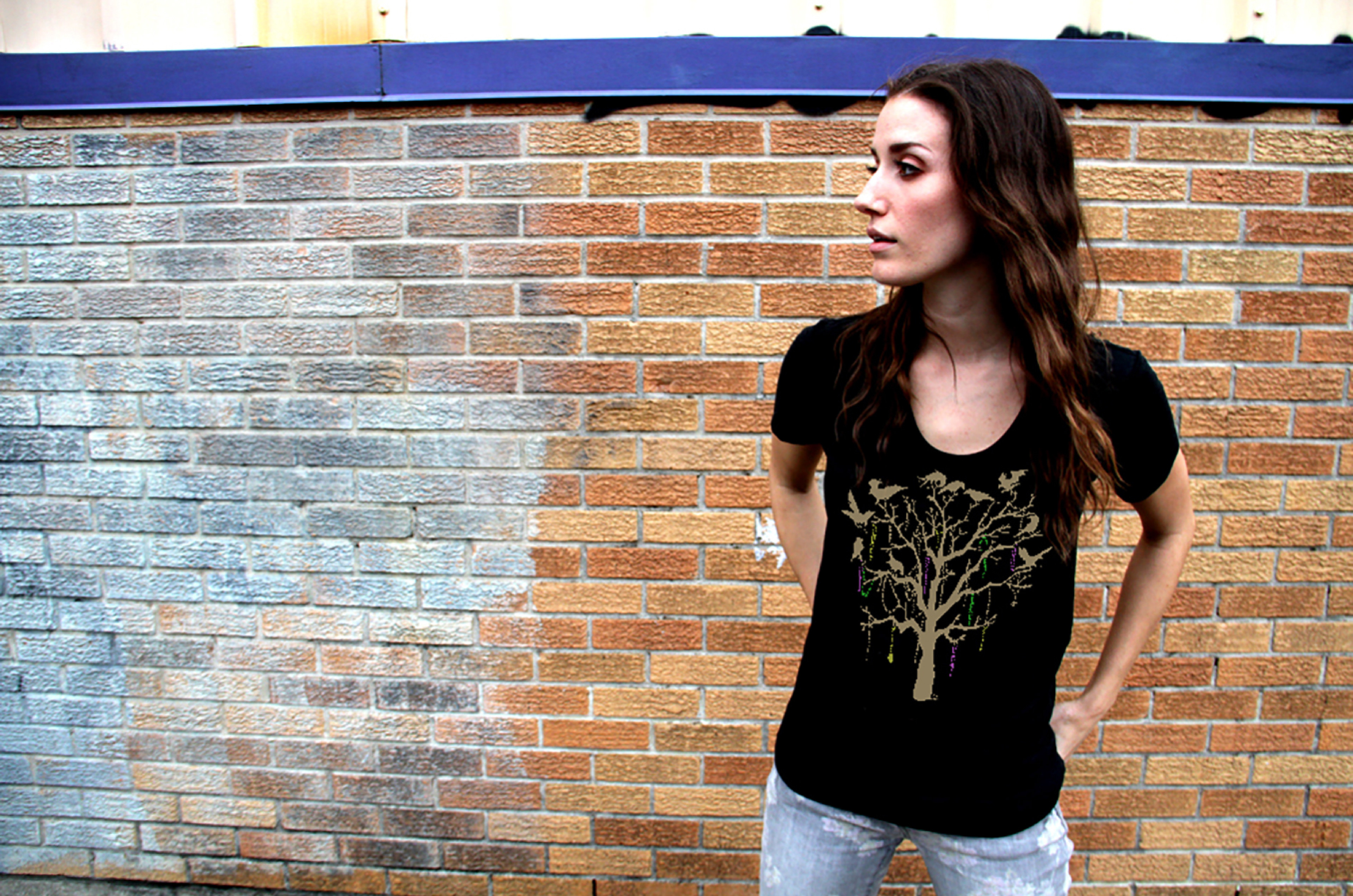 The Birds & The Beads is a design created for in the spirit of Mardi Gras in New Orleans, Louisiana, a city full of culture, spice, saints, and my place of birth.  For anyone who has ever been, you are sure to remember the bare magnolia trees (which blooms the state flower) throughout the city unintentionally decorated with beads from current Mardi Gras parades and as well as years past.  My passion for the city of New Orleans was the driving force for this personal project t-shirt design.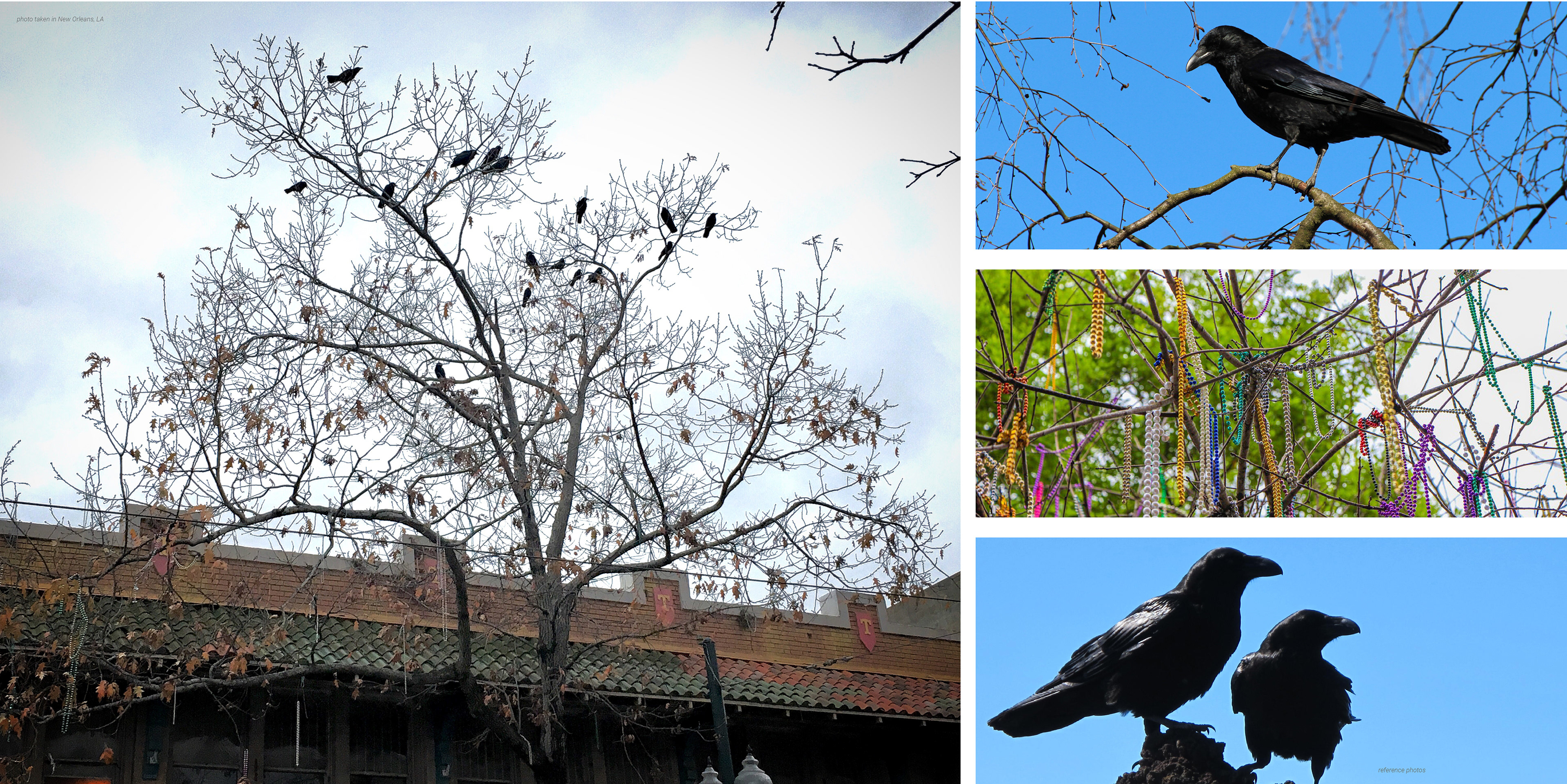 On my last visit to New Orleans in January 2018, walking  down St. Charles Ave towards Poydras St, I heard a loud cackling of crows above my head. I looked up to see a  group of them all hanging together in a winter-bare magnolia tree. I also noticed the ghosts of Mardi Gras past hanging below them as weathered and faded beads were strung from the branches.


To start on the artwork, first I did an initial pencil sketch, then the drawing is inked via light-board. The inked version gets scanned onto my computer where I do an "Image Trace" in Adobe Illustrator and vectorized the image.

I tried to explore different variations using the colors of Mardi Gras, which are purple, green, and yellow. Gold is another color which is closely tied to the city by it's close relationship with its NFL team the New Orleans Saints. In the end I decided to go with all 4 colors.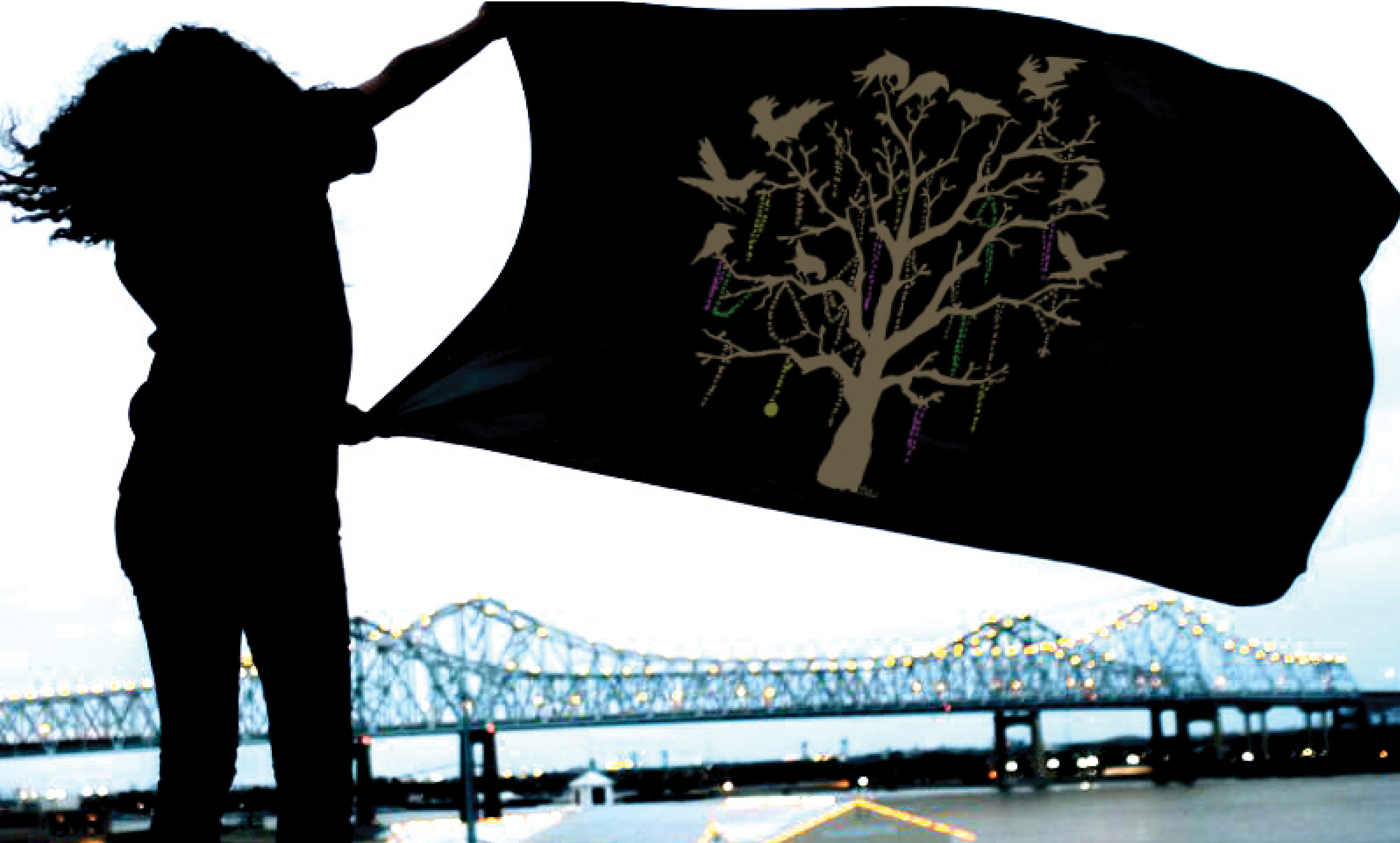 I decided to go with no text and let the design speak for itself. I wanted something that represented the feel of New Orleans as well as show some cleverness to my work. This image works on apparel, as well as home accessories and other items.