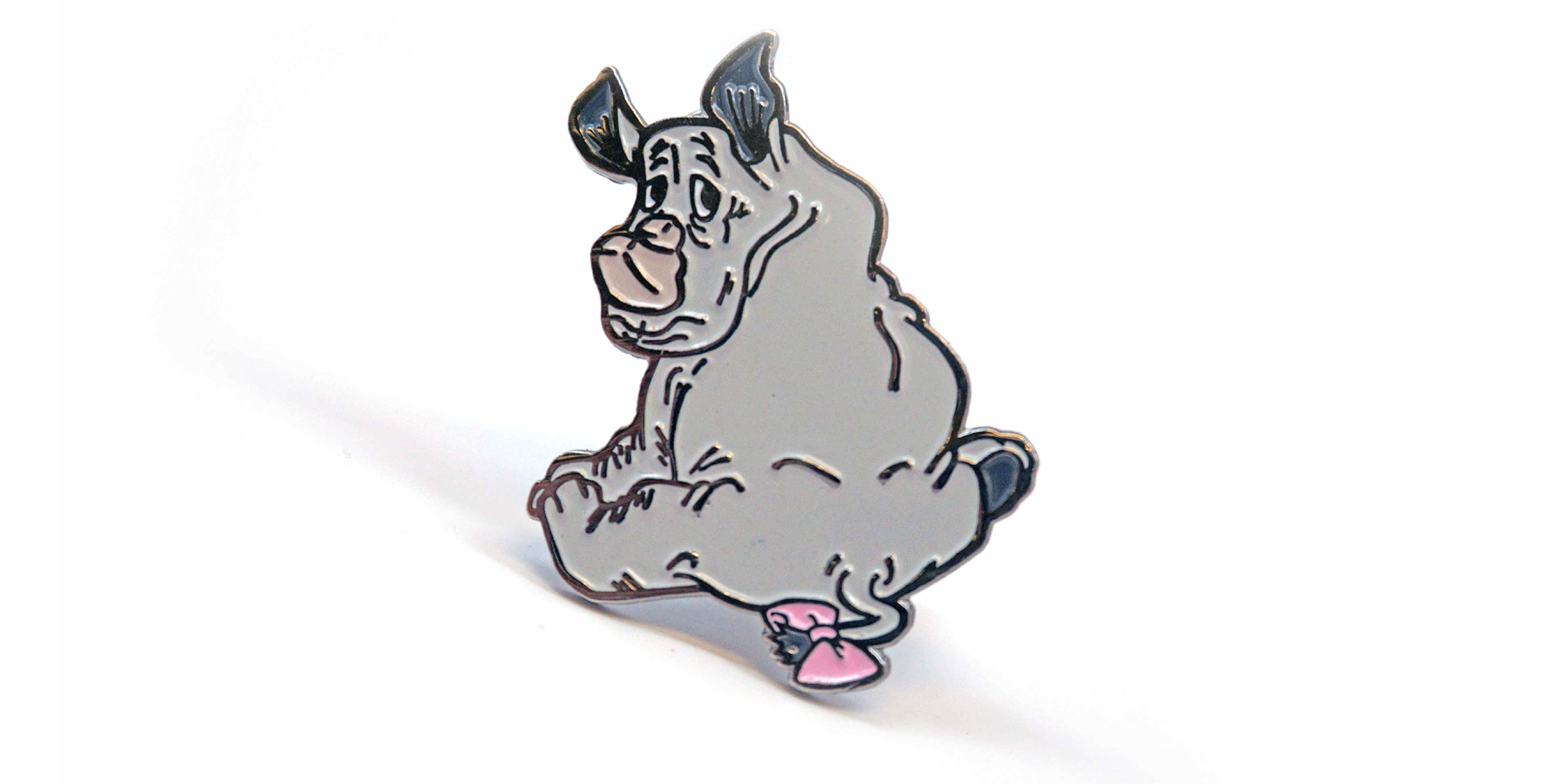 Sudan, the last male northern white rhino in existence passed away in March of 2018. Prior to his death, the Ol Pejeta Conservancy located in Kenya, where Sudan lived, held a GoFundMe campaign titled #MakeARhino in which funds were being raised to help pay for the extremely expensive IVF procedure to impregnate southern white rhino surrogates. I wanted to create something to sell and help raise awareness of the situation and donate all proceeds to the campaign.

For this project I wanted to create something that would touch people's hearts. The first time I saw a picture of Sudan it brought tears to my eyes. The sadness and loneliness I saw in Sudan's phot reminded me of the iconic Eeyore character from the old Winnie the Pooh cartoons. I used his likeness to evoke a feeling of nostalgia and familiarity.
I colored the image in Adobe Photoshop and sent the final design to a company specializing in making soft-enamel pins. I designed a packaging in the likeness of the backgrounds seen in the old Winne the Pooh cartoons and books and used a generated typeface familiar to that of the books as well.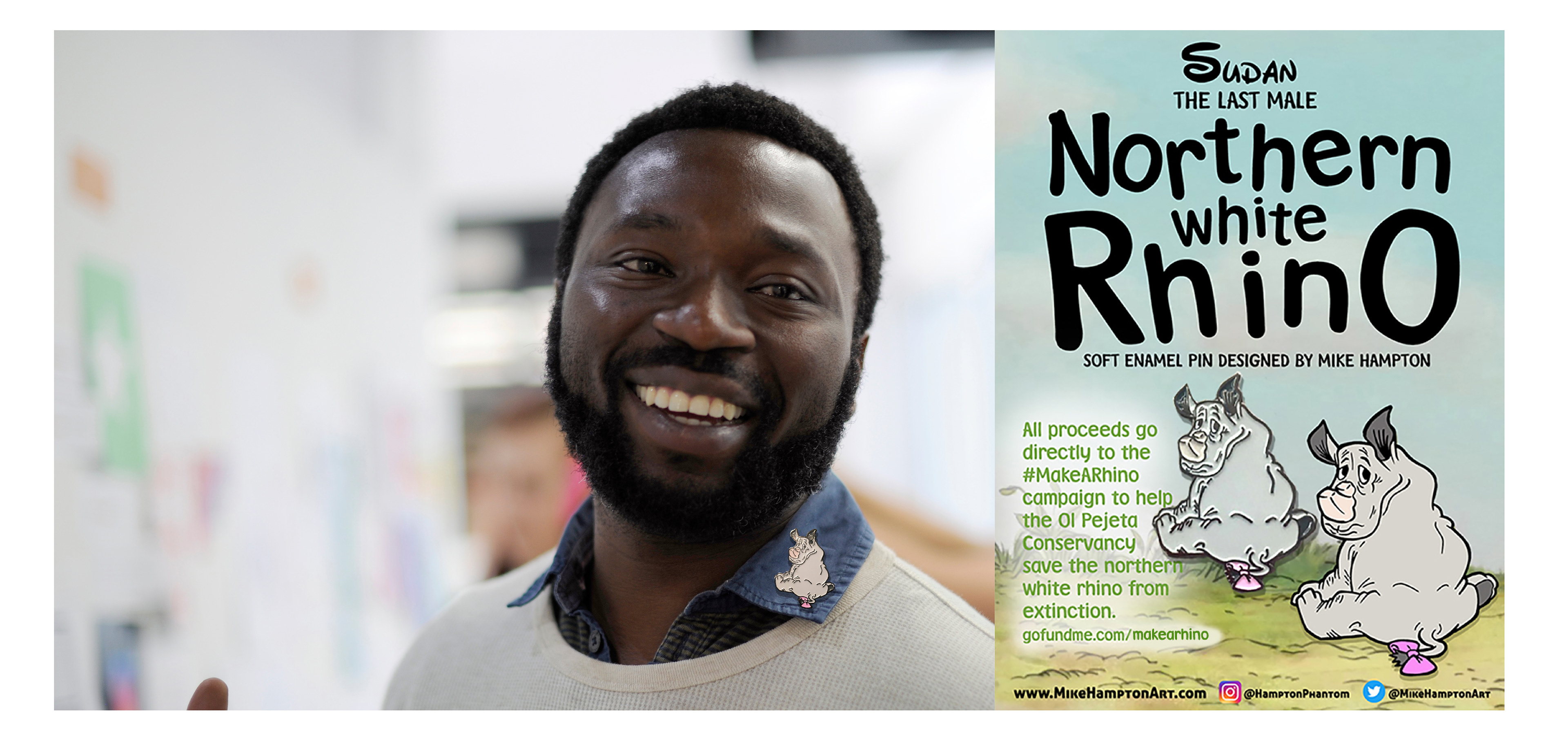 The design came to life well, and I hope it helps create more life for northern white rhinos. After the pins were delivered and the packagin was complete, I notified Ol Pejeta of my creation and intention and it was well-received. Ol Pejeta placed a short write-up in their monthly E-newsletter about my Sudan pin, along with a link to my website as to where people could purchase them. Afterwards I received orders from around the globe for the pins from U.K. to Australia. I wear this pin on my lapel often, and get to tell Sudan's story to a new person each time I do.